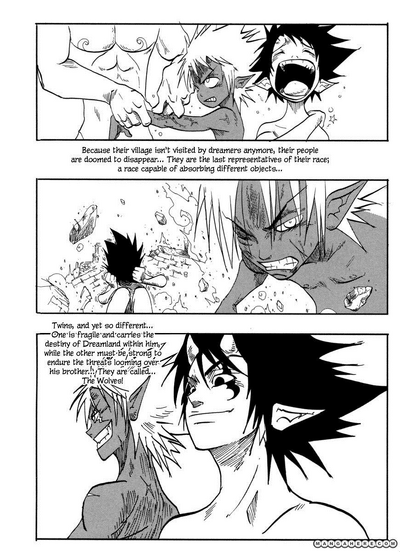 The Wolves
Edit
The last of their race, The Wolves consist of twin brothers Wotan and Siegun. Dreamers stopped visiting their village after they were attacked by a flame controller(most likely Attila). Their quest is to find and kill the Traveler that destroyed their village and kill him.
Wotan - Currently the owner of the Dream Key: Ultima
Ad blocker interference detected!
Wikia is a free-to-use site that makes money from advertising. We have a modified experience for viewers using ad blockers

Wikia is not accessible if you've made further modifications. Remove the custom ad blocker rule(s) and the page will load as expected.