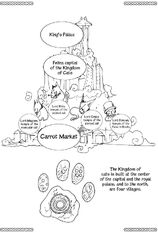 The Cat Kingdom is one of the most powerful Dream Kingdom in the World of Dreamland. It is ruled by the Dream King of Cats, Rafaelo Midas.
Guardian Cats
Edit
There are four Temples that protect the entrance to the capital of the Cat Kingdom and Four Guardian Cats assigned to rule them.
Kings Guard
Edit
The Kings personal bodyguards :
Travelers
Edit
Ad blocker interference detected!
Wikia is a free-to-use site that makes money from advertising. We have a modified experience for viewers using ad blockers

Wikia is not accessible if you've made further modifications. Remove the custom ad blocker rule(s) and the page will load as expected.